L Inear voeding is 24V AC lineaire voeding , uitgangsvermogen 72W, uitgangsstroom 3A.
voedingseenheid inclusief indoor en waterdichte outdoor-serie.
STD-3024S is ons indoor-serieproduct met pure cooper-draad.
Krachtige producten, stabiel, geen geluid
Kenmerken:
Transformator Gebruik pure cooper-draad en 100% voldoende vermogen.
Uitgangsspanning 24vac, uitgangsstroom 2A, 3A, 5A.
Uitgangsvermogen: 48W, 72W, 120W.
AC-ingang Spanningsbereik: 110V / 220VAC ± 10%, geselecteerd met schakelaar
Wandmodel, Eenvoudig te installeren
Goede prestaties tegen blikseminslag
4 maal verouderingstest
Bescherming: kortsluiting, overstroom, overbelasting, overspanning.
3 jaar garantie
Technische parameter
Specification
MODEL


STD-2024S
STD-3024S
STD-5024S
Output Power
48W
72W
120W
Output Voltage
24VAC
24VAC
24VAC
Output Voltage Toleance
±1%
±1%
±1%
Output Current
2A
3A
5A
Output Current Range
0-2A
0-3A
0-5A
Ripple and Noise
240mVp-p
240mVp-p
240mVp-p
Into line Stability
±0.5%
±0.5%
±0.5%
Load Stability
±0.5%
±0.5%
±0.5%
Efficiency
65%
65%
65%
Input Voltage Range
100V/220V±10%
100V/220V±10%
100V/220V±10%
Input Current
0.35A
0.6A
1A
Surging Current
Cold 15A/110V 30A/240V
Leakage Current
<1mA/240VAC
Overload Protection
105%~200%
T.C.
±0.03%℃(0~50℃)
Start,Rise,Hold Time
200ms 100ms 20ms
Mechanical Shock
10~500Hz, 2G 10min./1Period,Time 60min
Insulation Strength
I&O:1.5KVAC I&C:1.5KVAC I&C:0.5KVAC
Isolation Resistance
I&O,I&C,O&C:500VDC/100MΩ
Working Temperature
-10℃~60℃, 20%~90%RH
Isolation Resistance
-20℃~85℃, 10%~95%RH
Size
90*66*55mm
95*84*73mm
95*84*73mm
Safety Standard
UL1012 REQUIREMENT (NOT APPLY FOR THE MARK)
EMC Standard
FCC PART15JCONDUCTION CLASSA
Productshow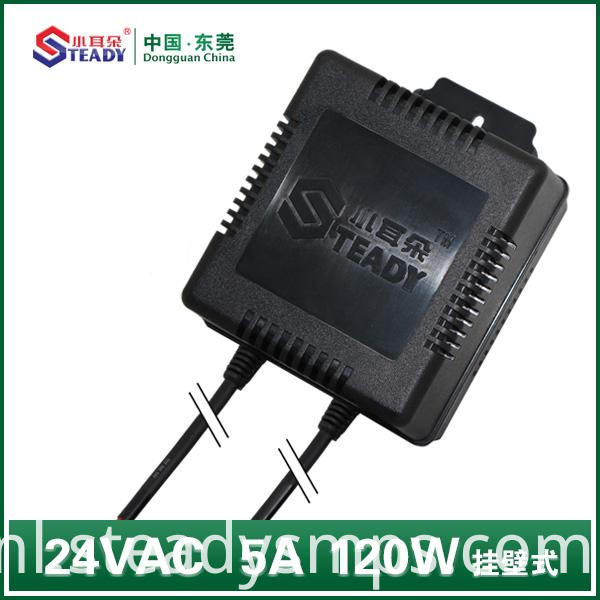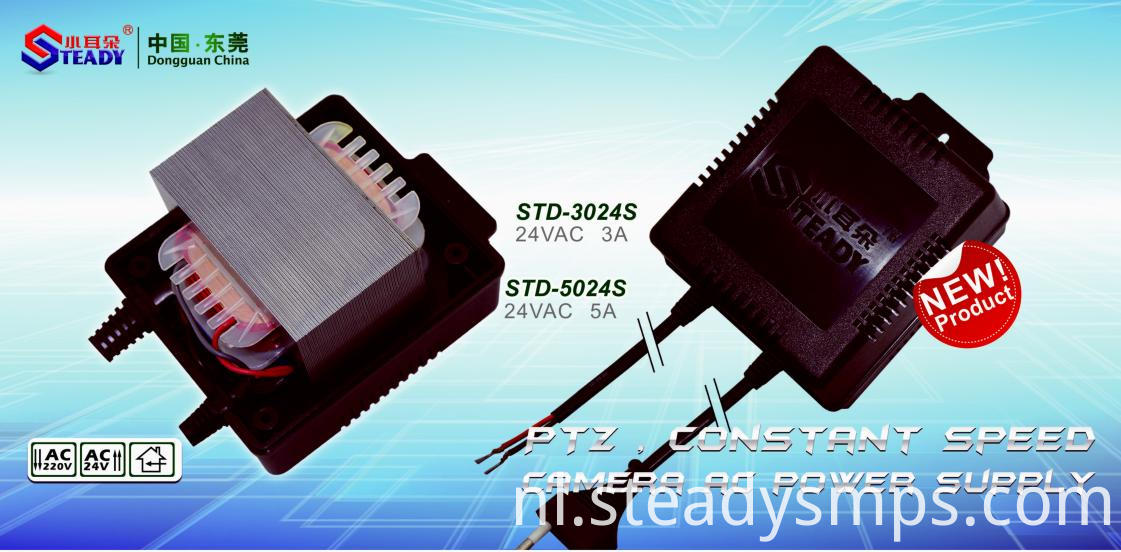 Toepassing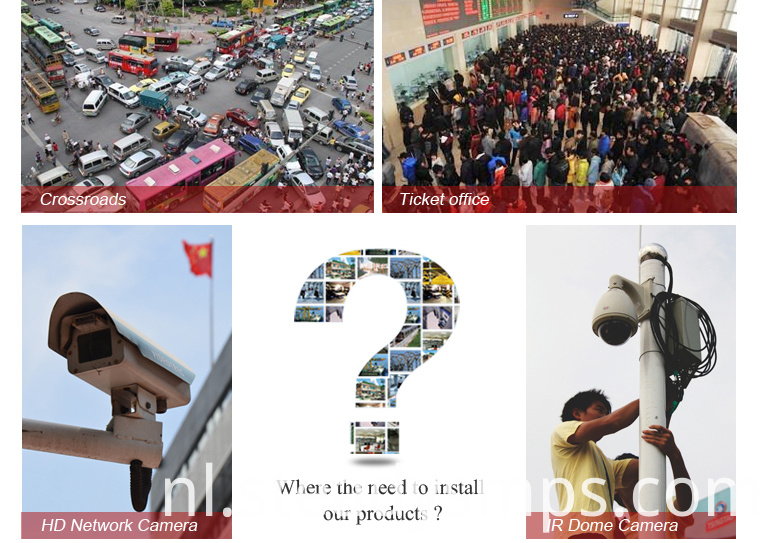 Gerelateerd product
Over ons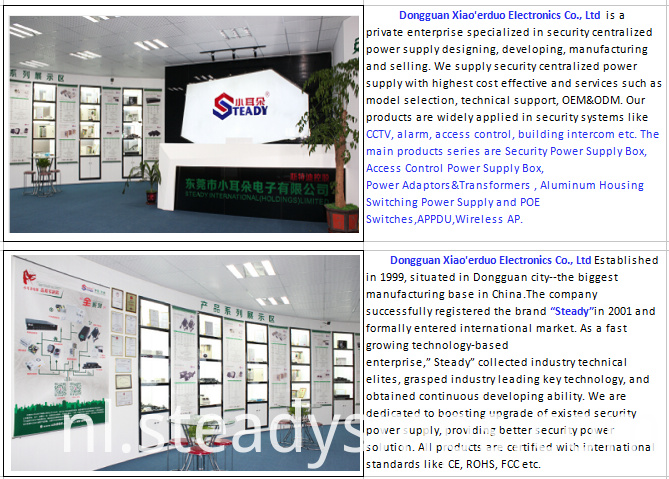 Onze voordelen:
1. Productieproces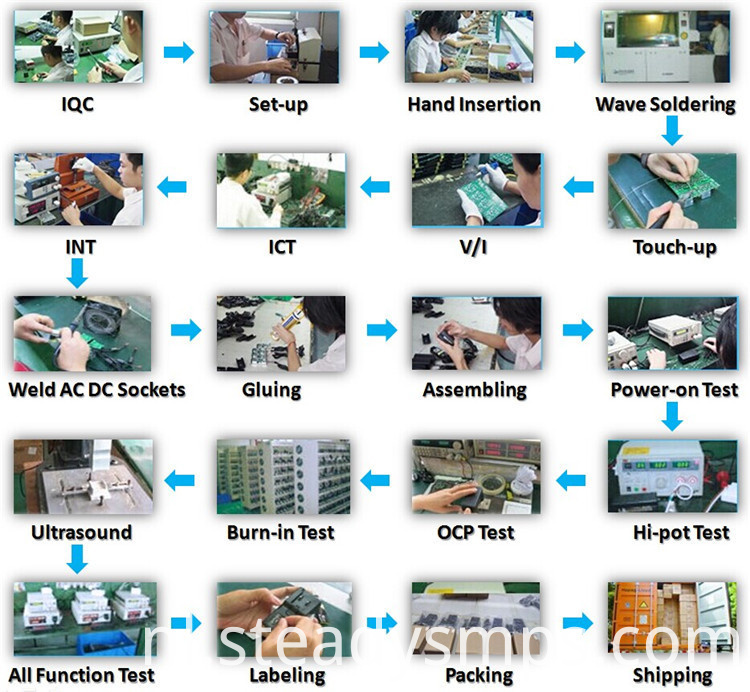 2. tentoonstelling: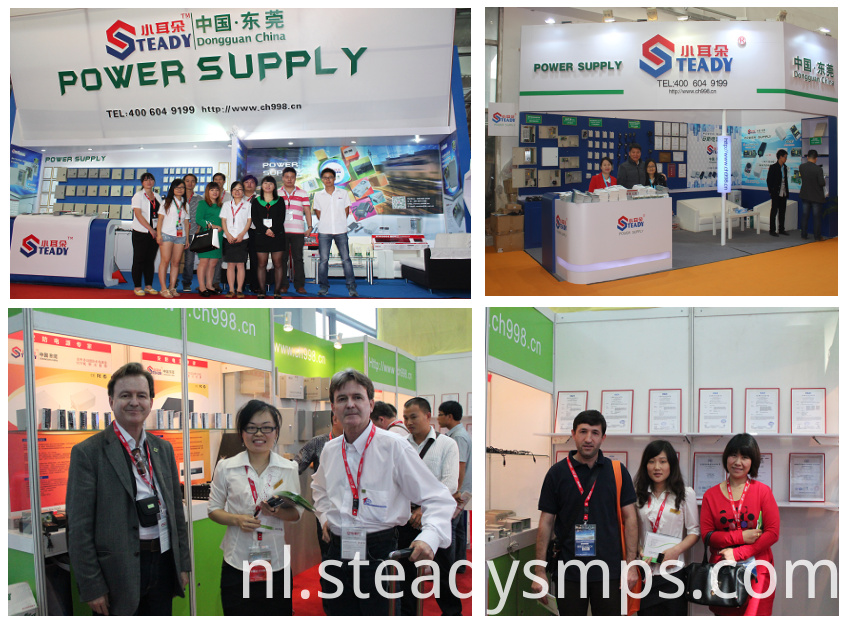 3.Certification: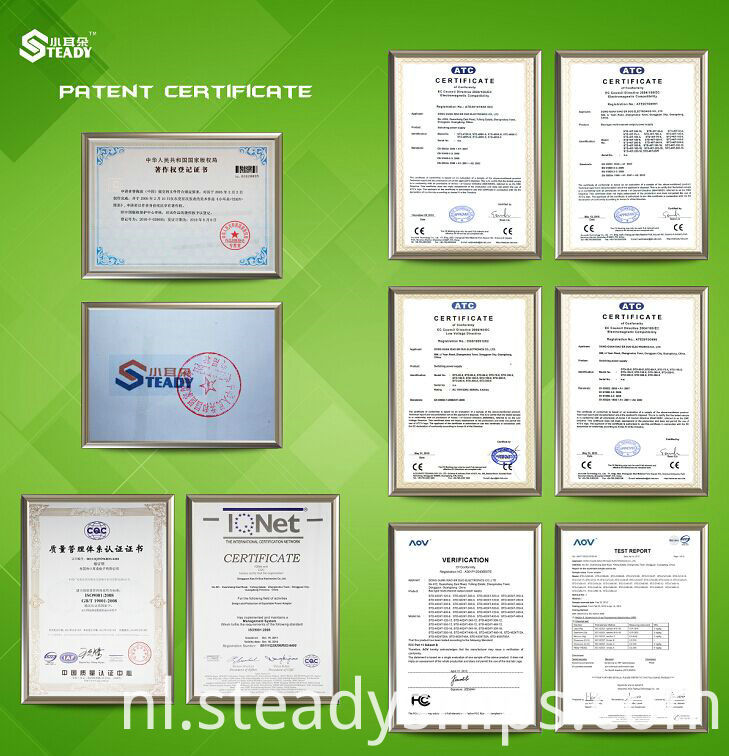 4.verpakking en verzending:
5. V & A:
MOQ: Geen MOQ voor proeforde, en wij kunnen vrije steekproeven verstrekken om te testen.
Betaling: T / T, Western Union, Paypal, Trade Assurance.
Levering: 7 werkdagen voor steekproeforde, 12 werkdagen voor 500pcs.
FOB, EXW en CIF zijn allemaal beschikbaar.
Verzending vracht wordt vermeld onder uw verzoeken.
Laadhaven: Shenzhen / Donguan / HongKong.
Kortingen worden aangeboden op basis van grote hoeveelheden.
Prijs: Vraag een offerte aan
6. onze service:
1. Welke service kunnen we bieden?
1. Alle vragen worden binnen 24 uur beantwoord
2. Professionele fabrikant, welkom op onze website
3. OEM / ODM beschikbaar:
A.Print-logo op ons product;
B. Aangepaste specificatie;
4. Na de verkoopdienst:
A. Alle producten hebben een 100% inbrandtest en een strikt kwaliteitstest voordat ze worden verzonden;
B. Snelle levering: 3-7days voor steekproeven, 15-20 dagen voor bulkproductie;
5. Hoog rendement, levensduur met lange levensuur, redelijke & competetative prijs, snelle productietijd;
6. Wij hebben ons ingenieursteam, als u om het even welke vraag over uw LEIDENE toepassingen hebt, laat ons vrij weten.
Product Categorie : Lineaire voeding