350 W geïntegreerde stroomdistributie voor CCTV-camera's 18-kanaals voedingskast 12V30A met uitgang DC12V 30A voor bewakingscamerasystemen . Elk kanaal is individueel gefixeerd op 1 .65 A DC elk. 30 Amp. DC totale output. 18-kanaals Cctv-voeding kan voldoen aan ten minste 18 PC's CCTV-camera's die tegelijkertijd werken, Cctv Power Supply Box 12v30a met lager stroomverbruik, hoge betrouwbaarheid.
18 Kanaalvoedingskast voor bewakingscamerasystemen. Elk kanaal is individueel gefixeerd op elk 1,65 ampère. 30 Ampère totale output.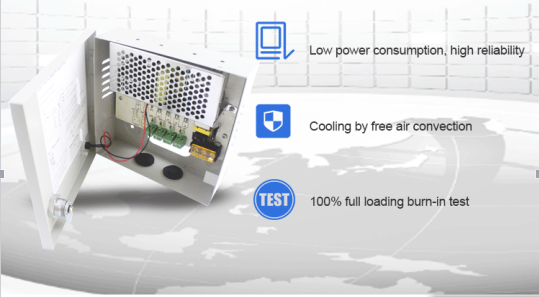 Kenmerken:
>> 110V / 220V AAN / UIT-schakelaar, afsluitbaar
>> Elk kanaal met zekering of PTC voor bescherming, reservezekeringen inbegrepen
>> Stabiele prestaties, hoog rendement, laag stroomverbruik
>> AC power-indicator
>> Koeling door vrije luchtconvectie
>> 100% volledige inbrandtest voor laden
>> Unit onderhoudt camerasynchronisatie
>> Eenvoudige installatie bespaart tijd en maakt dure arbeid overbodig
>> 3 jaar garantie
<
STD Series Box-Type CCTV Power Supply Specifications
MODEL
STD-40T-60-4
STD-40T-120-9
STD-40T-250-18
STD-40T-350-18
OUTPUT
Output voltage
12V
12V
12V
12V
Channel of output
4CH
9CH
18CH
18CH
Output current
1.25A*4
1.1A*9
1.15A*18
1.5A*18
Output current range
0~1.25A*4
0~1.1A*9
0~1.15A*18
0~1.5A*18
DC power
60W
120W
250W
350W
Voltage adj.range
±1%
±1%
±1%
±1%
Ripple and noise
120mVp-p
120mVp-p
120mVp-p
120mVp-p
Line Regulation
±0.5%
±0.5%
±0.5%
±0.5%
Load stability
±0.5%
±0.5%
±0.5%
±0.5%
Efficiency
Efficiency
85%
85%
85%
85%
INPUT
AC voltage range
AC85-132V /170-264V AC Switch 47-63Hz:240-370VDC
Leakage Current
<1mA/240VAC
Protection
Overload protection
105%-200%
T.C.
±0.03%(0-50℃)
Start.Rise.Hold time
200ms,100ms,20ms
Mechanical Shock
10-500Hz,2G 10min/1 Period,Time 60min
Insulation Strength
I&O:3KVAC,I&C:1.5KVAC I&C:0.5KVAC
Insolation resistance
I&O,I&C: O&C,500V DC/100M
Environment
Working Temperature
-10℃--40℃, 20%-90% RH


Store Temperature
-20℃--85℃, 10%-95% RH
Certification
Safety Standard
UL1012 REQUIREMENT(NOT APPLY FOR THE MARK)CLASS A
EMC Standard
FCC PART15JCONDUCTION CLASS A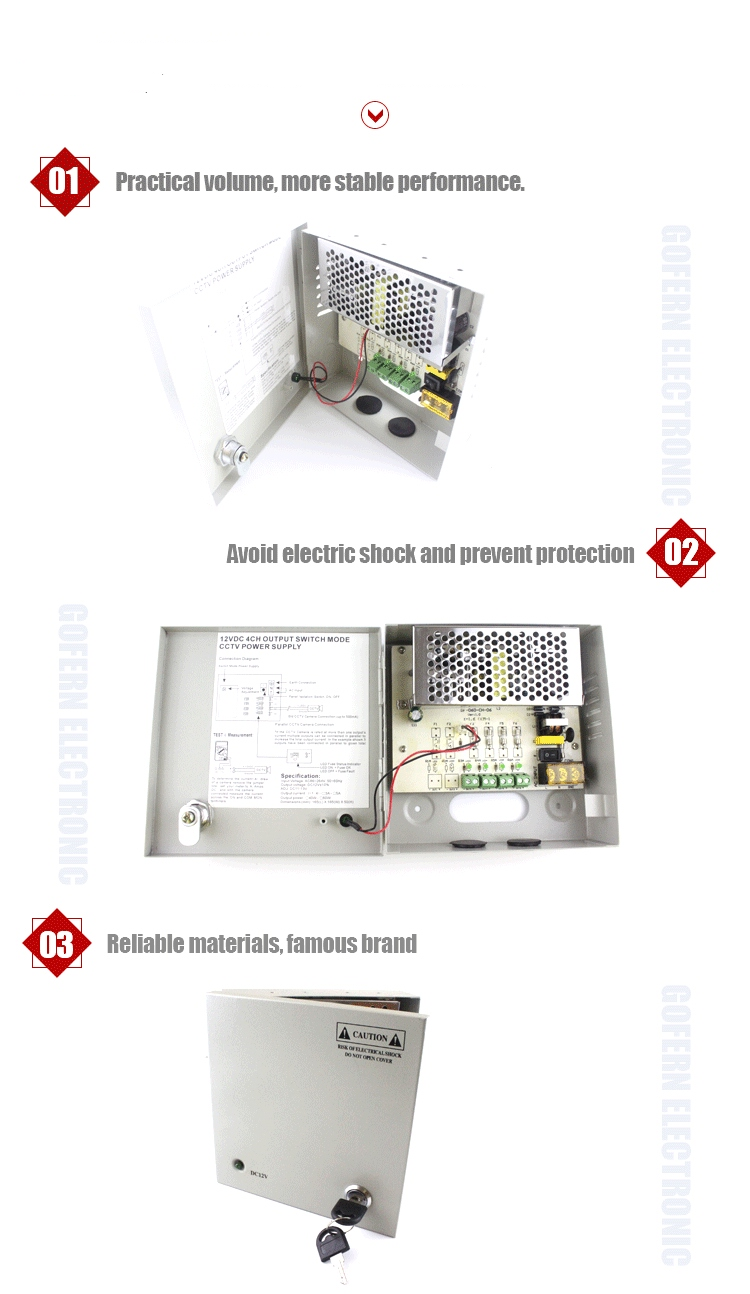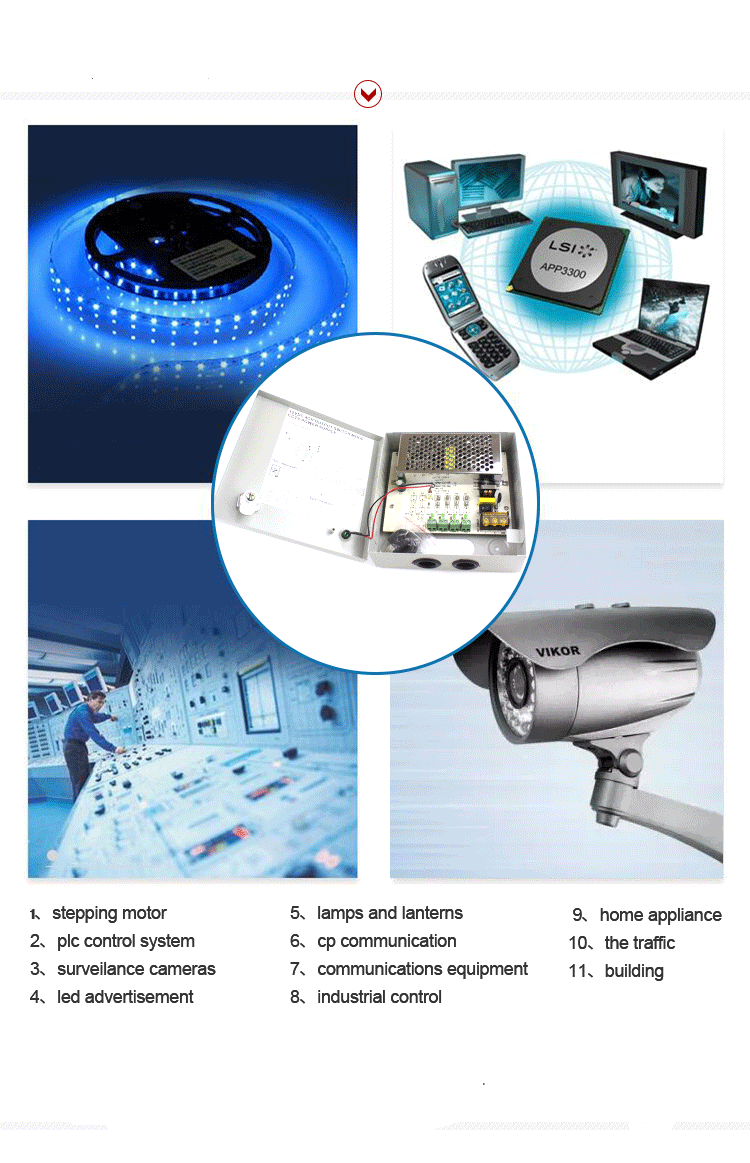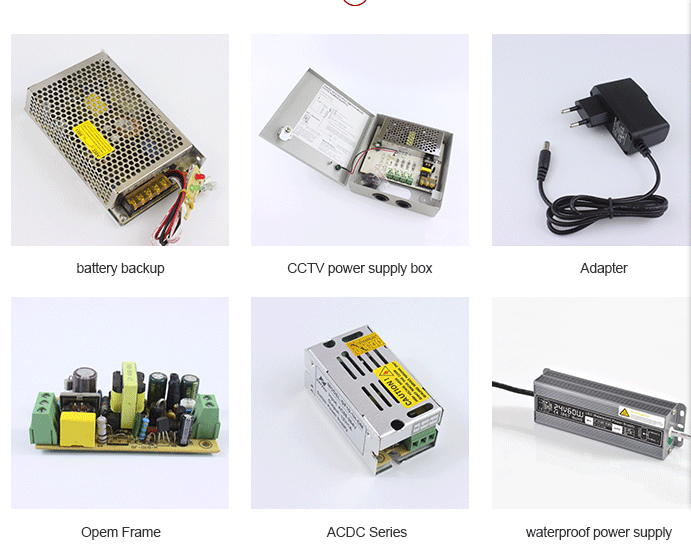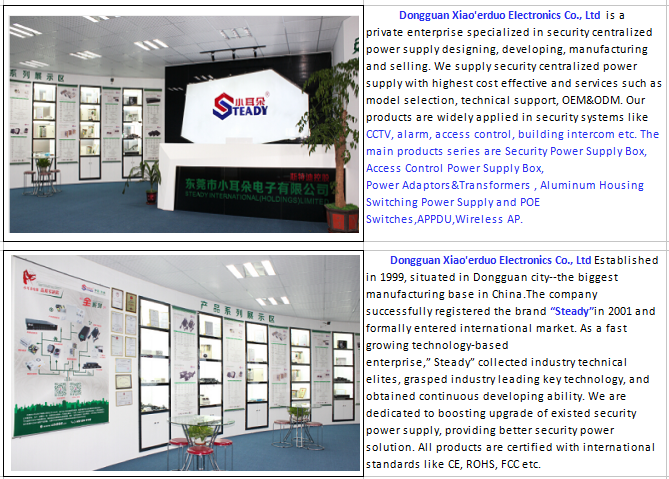 1. Productieproces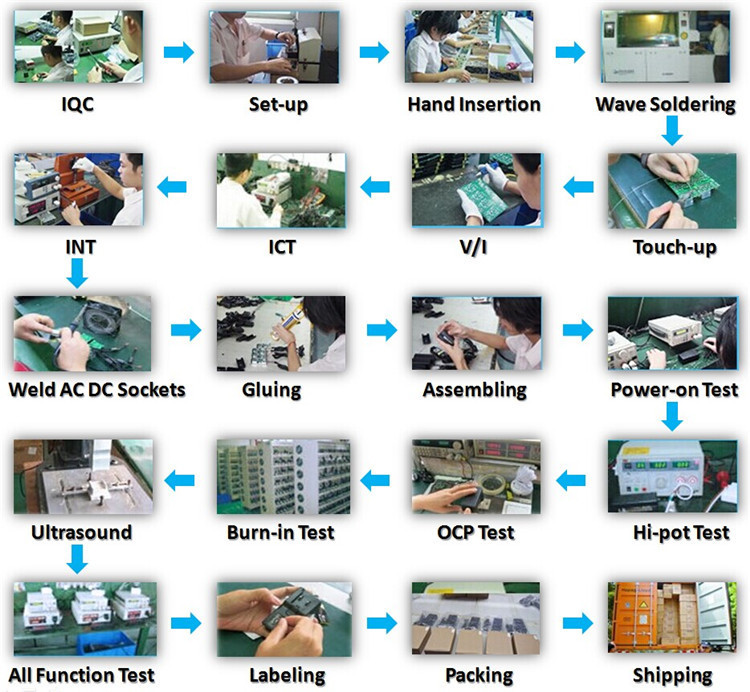 2. tentoonstelling: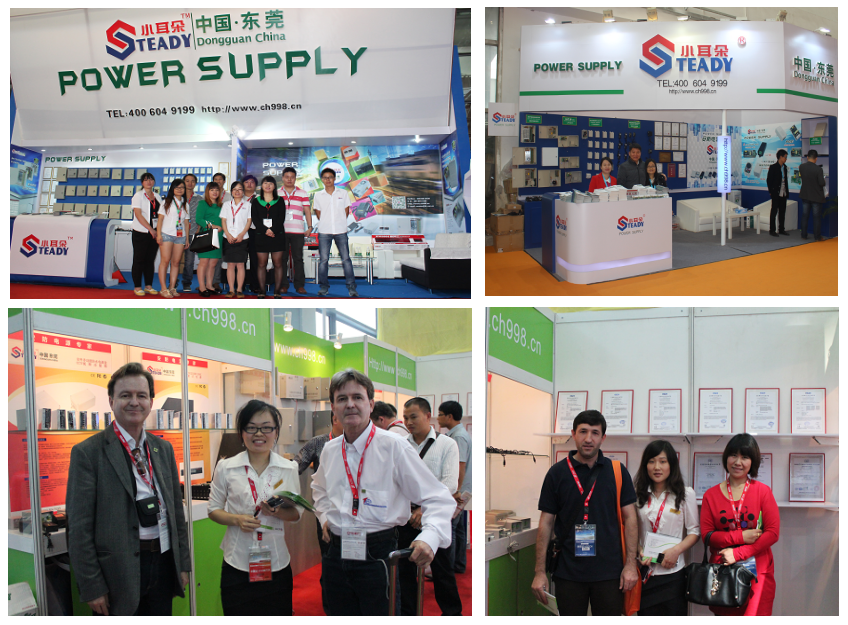 3.Certification: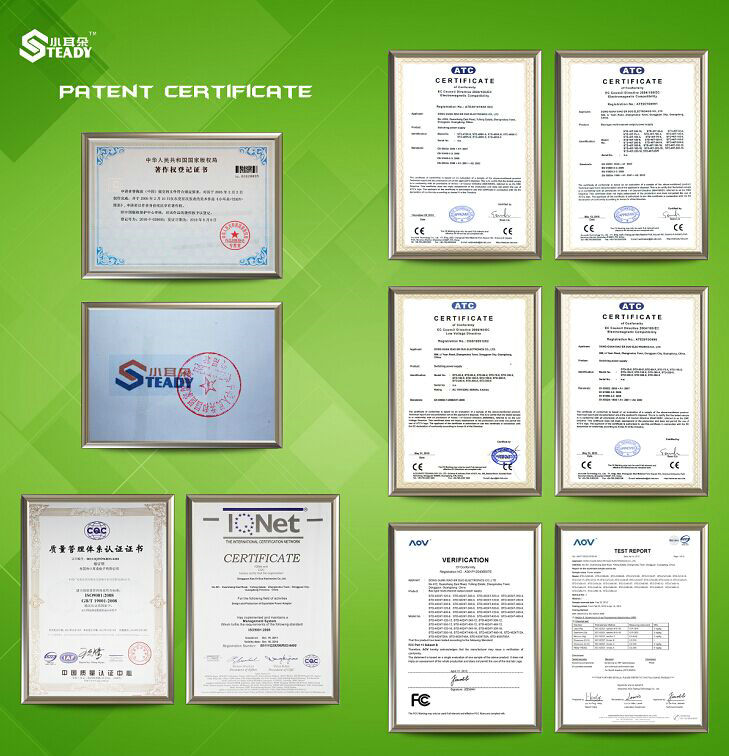 4. verpakking en verzending: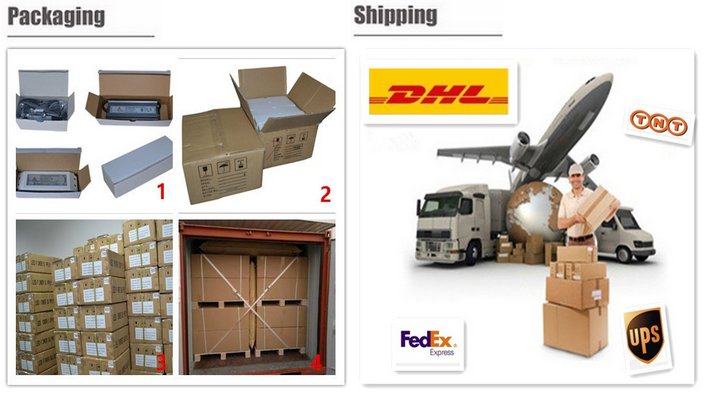 1. Wat service kunnen wij bieden?
1. Alle vragen worden binnen 24 uur beantwoord
2. Professionele fabrikant, welkom op onze website
3. OEM / ODM beschikbaar:
A.Print-logo op ons product;
B. Aangepaste specificatie;
4. After Sales-Service:
EEN. Alle producten hebben 100% burn-in-test en een strenge kwaliteitstest voor verzending;
B. Snelle levering: 3-7 dagen voor monsters, 15-20 dagen voor bulkproductie;
Product Categorie : Boxed Power Supply > Boxed Power Supply CCTV