4-kanaals gelijkstroomvoedingskast 12V5A voor CCTV-camera's . Elk kanaal wordt individueel gefuseerd met elk 1 .5 A DC. 5 Amp. DC totale output. het kan op zijn minst 4 pc's CCTV-camera's tegelijkertijd werken, 4-kanaals Cctv-voedingskast met lager stroomverbruik, hoge betrouwbaarheid. Het kan voldoen aan de vraag van geïntegreerde vermogensregeling van bewakingscamerasystemen .

Kenmerken:
>> 110V / 220V AAN / UIT-schakelaar, afsluitbaar
>> Elk kanaal met zekering of PTC voor bescherming, reservezekeringen inbegrepen
>> Stabiele prestaties, hoog rendement, laag stroomverbruik
>> AC power-indicator
>> Koeling door vrije luchtconvectie
>> 100% volledige inbrandtest voor laden
>> Unit onderhoudt camerasynchronisatie
>> Eenvoudige installatie bespaart tijd en maakt dure arbeid overbodig
>> 3 jaar garantie
<
STD Series Box-Type CCTV Power Supply Specifications
MODEL
STD-40T-60-4
STD-40T-120-9
STD-40T-250-18
STD-40T-350-18
OUTPUT
Output voltage
12V
12V
12V
12V
Channel of output
4CH
9CH
18CH
18CH
Output current
1.25A*4
1.1A*9
1.15A*18
1.5A*18
Output current range
0~1.25A*4
0~1.1A*9
0~1.15A*18
0~1.5A*18
DC power
60W
120W
250W
350W
Voltage adj.range
±1%
±1%
±1%
±1%
Ripple and noise
120mVp-p
120mVp-p
120mVp-p
120mVp-p
Line Regulation
±0.5%
±0.5%
±0.5%
±0.5%
Load stability
±0.5%
±0.5%
±0.5%
±0.5%
Efficiency
Efficiency
85%
85%
85%
85%
INPUT
AC voltage range
AC85-132V /170-264V AC Switch 47-63Hz:240-370VDC
Leakage Current
<1mA/240VAC
Protection
Overload protection
105%-200%
T.C.
±0.03%(0-50℃)
Start.Rise.Hold time
200ms,100ms,20ms
Mechanical Shock
10-500Hz,2G 10min/1 Period,Time 60min
Insulation Strength
I&O:3KVAC,I&C:1.5KVAC I&C:0.5KVAC
Insolation resistance
I&O,I&C: O&C,500V DC/100M
Environment
Working Temperature
-10℃--40℃, 20%-90% RH


Store Temperature
-20℃--85℃, 10%-95% RH
Certification
Safety Standard
UL1012 REQUIREMENT(NOT APPLY FOR THE MARK)CLASS A
EMC Standard
FCC PART15JCONDUCTION CLASS A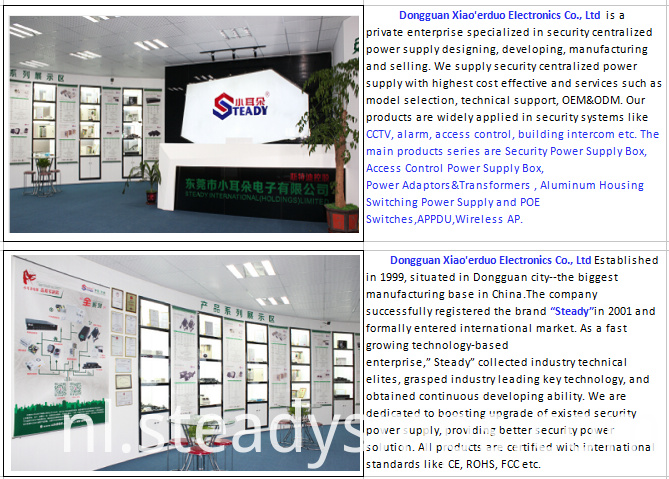 1. Productieproces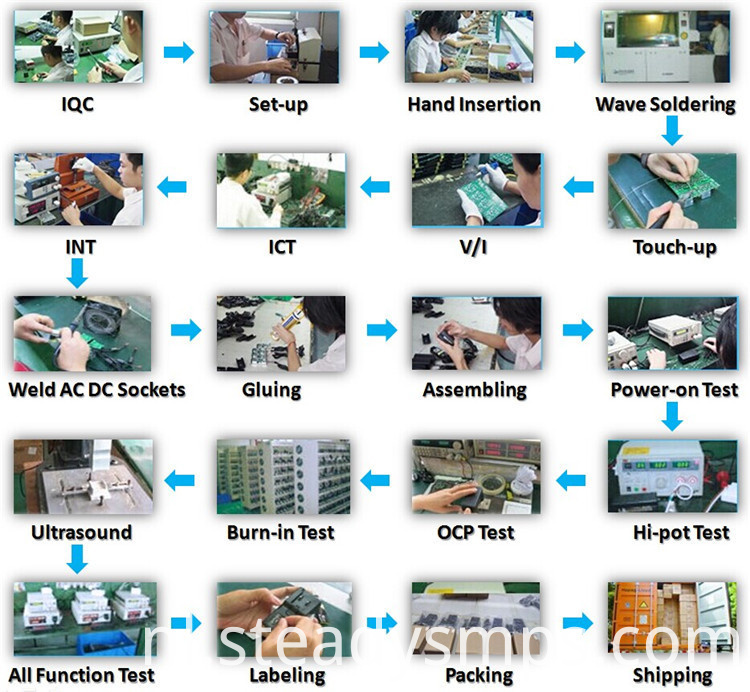 2. tentoonstelling: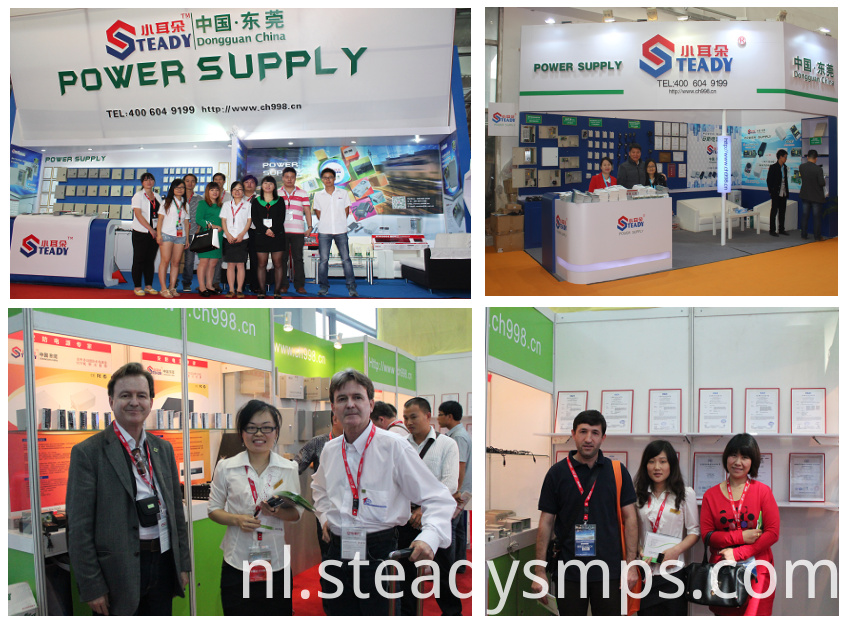 3.Certification: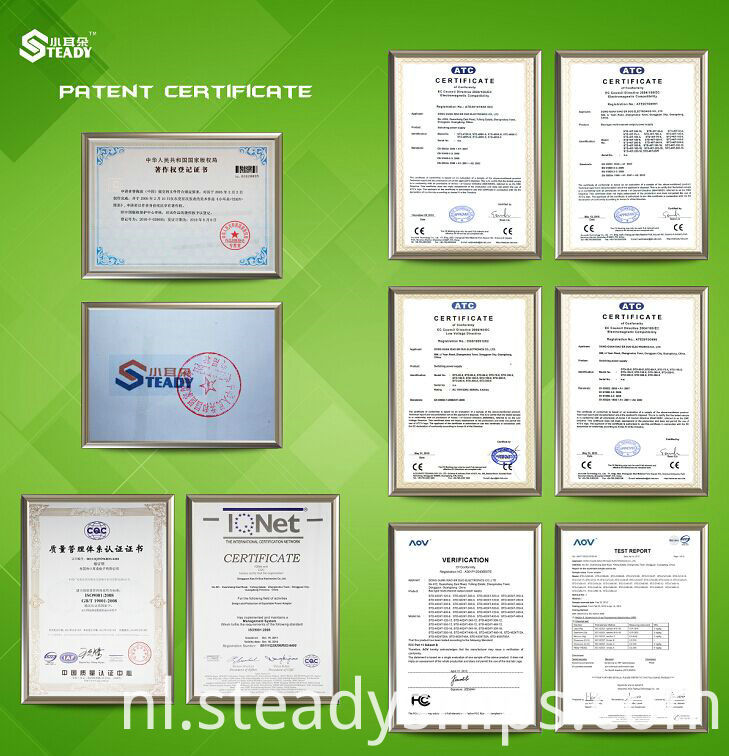 3. verpakking en verzending:
1. Welke service kunnen we bieden?
1. Alle vragen worden binnen 24 uur beantwoord
2. Professionele fabrikant, welkom op onze website
3. OEM / ODM beschikbaar:
A.Print-logo op ons product;
B. Aangepaste specificatie;
4. After Sales-Service:
EEN. Alle producten hebben 100% burn-in-test en een strenge kwaliteitstest voor verzending;
B. Snelle levering: 3-7 dagen voor monsters, 15-20 dagen voor bulkproductie;
Product Categorie : Boxed Power Supply > Boxed Power Supply CCTV