16 kanaals output Boxed voeding 24VAC , Uitgang 24V AC, 16 kanalen. 20 Amp voedingsstroom , 16-kanaals kabelvoedingseenheid . 24v voedingseenheid voor minimaal 16 pc's CCTV-camera's, PTZ-camera ... Constante stroomvoorziening Met CCTV hebt u camerabewaking nodig.
Kenmerken:
>> Ingang 110/220 VA C
>>
Elk kanaal met zekering of PTC voor bescherming, reservezekeringen inbegrepen
>>
Stabiele prestaties, hoog rendement, laag stroomverbruik
>>
AC power-indicator
>>
100% volledige inbrandtest voor laden
>>
Unit onderhoudt camerasynchronisatie
>>
Eenvoudige installatie bespaart tijd en maakt dure arbeid overbodig
>>
3
jaar
en
garantie
STD Series Box-Type CCTV Power Supply 24V AC Specifications
MODEL
STD-4024T-120-8
STD-4024T-250-8
STD-4024T-500-16
Input Voltage
220V AC
220V AC
220V AC
Input Current
Max 839mA
Max 1.75A
Max 1.75A
Frequency
50-60 Hz
50-60 Hz
50-60 Hz
Output Voltage Range
±5%
±5%
±5%
Standby Power Loss
Max 1.2W
Max 1.5W
Max 1.5W
Effciency
75%
75%
75%
LED Indicator
Green
Green
Green
Environment requirement
Working Temperature
0℃-45℃ full load working
Storage Temperature
-20℃ to 60℃
Humidity
5%-95%
Safety Standard
Safety Standard
CCC-GB8898-2001;GB13837-2003;GB17625.1-2003
CE-EN60950-1:2006/A11:2009
Reliability
MTBF
Under 25℃ Degree,full load working
50000 H
(M IL-HDBK-217)
Dimensions
Ac
USA/UK/CE/SAA plug
Dc
USA plug
N.W.(g)
2.56kg
Ac Length
Optional
Dc Length
Optional
Op grote schaal aan te vragen voor CCTV-camera, PTZ, IR Illuminators, Video Process Equipment, etc. Access Control Reader, Lock, Panel, etc.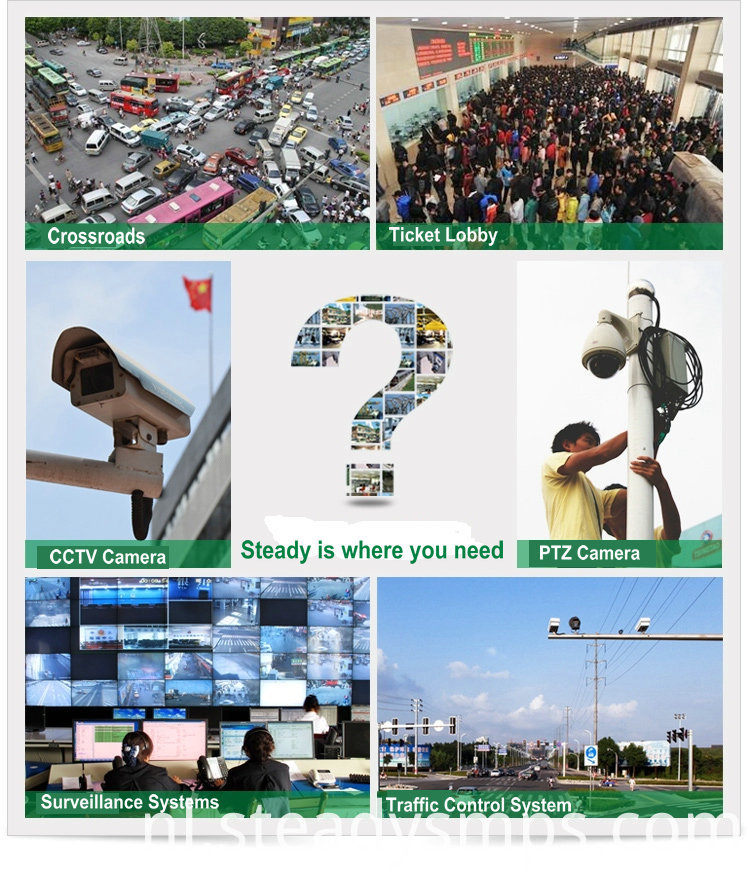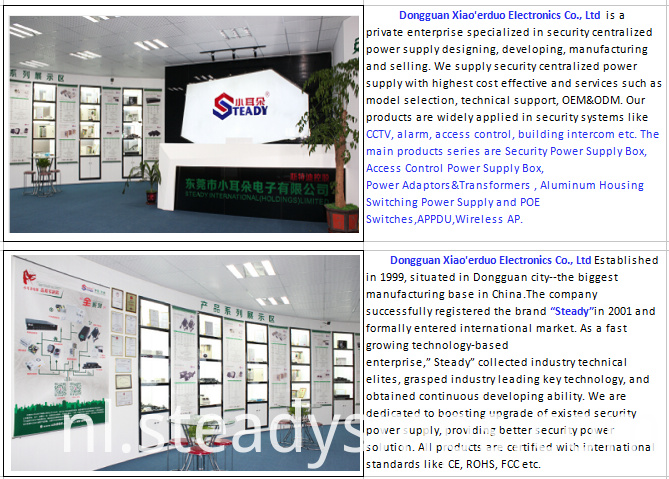 1. productieproces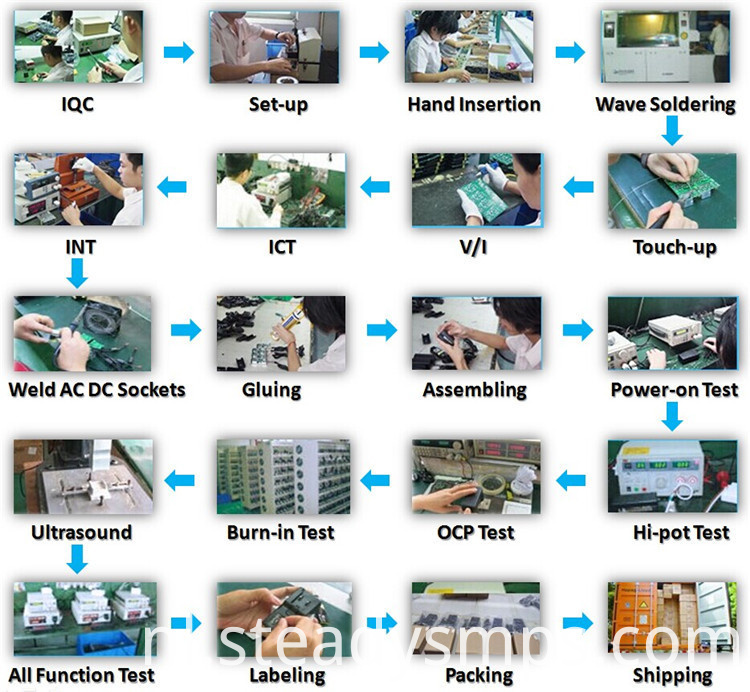 2. Tentoonstelling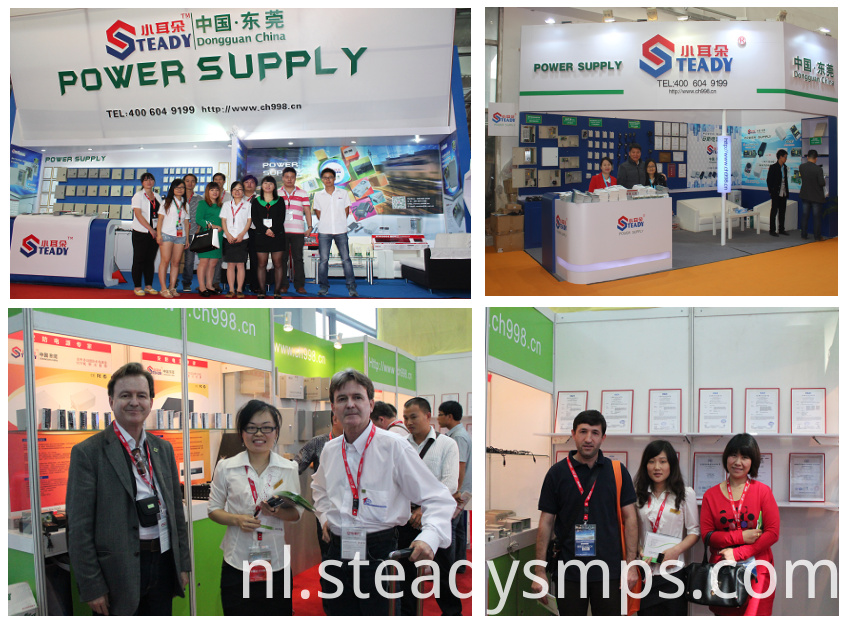 3.Certification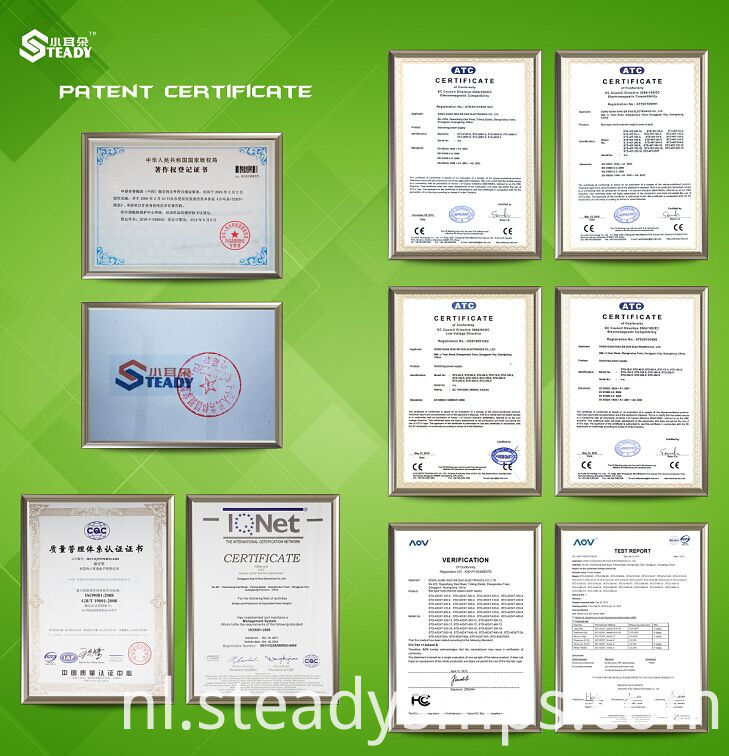 4. Verpakking en verzending
Product Categorie : Boxed Power Supply > Boxed Power Supply 24VAC