Cctv-voeding 24v Ac , ingang 110/220 V AC tot 24VAC, 8-kanaals output Boxed voeding 24VAC , Elk kanaal met zekering of PTC voor bescherming, reservezekeringen inbegrepen , 24 V AC Voeding voor camera met de functie van stabiele prestaties, hoge efficiëntie, laag stroomverbruik , 24v voeding met AC power LED-indicator , 100% volledige inbrandtest , Unit onderhoudt camerasynchronisatie . Eenvoudige installatie bespaart tijd en kost dure arbeid , 3 jaar s garantie.
Kenmerken:
1. Beschermingsmaatregel
Thermal Cutoffs Protection (TCO): elke uitgang heeft een onafhankelijke PTC-zekering en een LED-indicator, wanneer het probleem optreedt, hebben alleen invloed op de onafhankelijke uitgang, terwijl andere uitgangen nog steeds werken.
Kortsluitbeveiliging: wanneer er een korte toestand optreedt, zal een onafhankelijke PTC-zekering het circuit openen, wanneer de conditie is verwijderd, zal de PTC-zekering automatisch weer sluiten.
Hoogspanningsbeveiliging: wanneer een hoge spanning optreedt, wordt de overspanningsbeveiliging getroffen om het aangesloten apparaat te beschermen.
Over huidige bescherming: wanneer er overstroom optreedt, schakelt de voeding automatisch over naar de zelfbeschermingsstatus, wanneer de toestand is verwijderd en schakelt dan weer terug naar normaal .
STD Series Box-Type CCTV Power Supply 24V AC Specifications
MODEL
STD-4024T-120-8
STD-4024T-250-8
STD-4024T-500-16
Input Voltage
220V AC
220V AC
220V AC
Input Current
Max 839mA
Max 1.75A
Max 1.75A
Frequency
50-60 Hz
50-60 Hz
50-60 Hz
Output Voltage Range
±5%
±5%
±5%
Standby Power Loss
Max 1.2W
Max 1.5W
Max 1.5W
Effciency
75%
75%
75%
LED Indicator
Green
Green
Green
Environment requirement
Working Temperature
0℃-45℃ full load working
Storage Temperature
-20℃ to 60℃
Humidity
5%-95%
Safety Standard
Safety Standard
CCC-GB8898-2001;GB13837-2003;GB17625.1-2003
CE-EN60950-1:2006/A11:2009
Reliability
MTBF
Under 25℃ Degree,full load working
50000 H
(M IL-HDBK-217)
Dimensions
Ac
USA/UK/CE/SAA plug
Dc
USA plug
N.W.(g)
2.56kg
Ac Length
Optional
Dc Length
Optional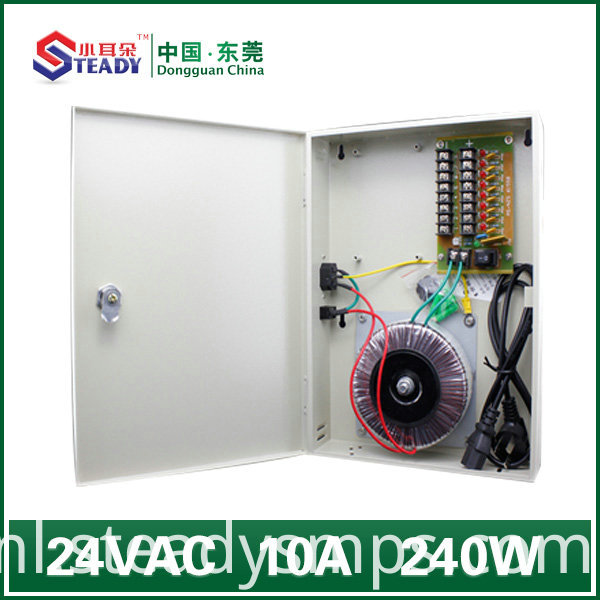 Op grote schaal aan te vragen voor CCTV-camera, PTZ, IR Illuminators, Video Process Equipment, etc. Access Control Reader, Lock, Panel, etc.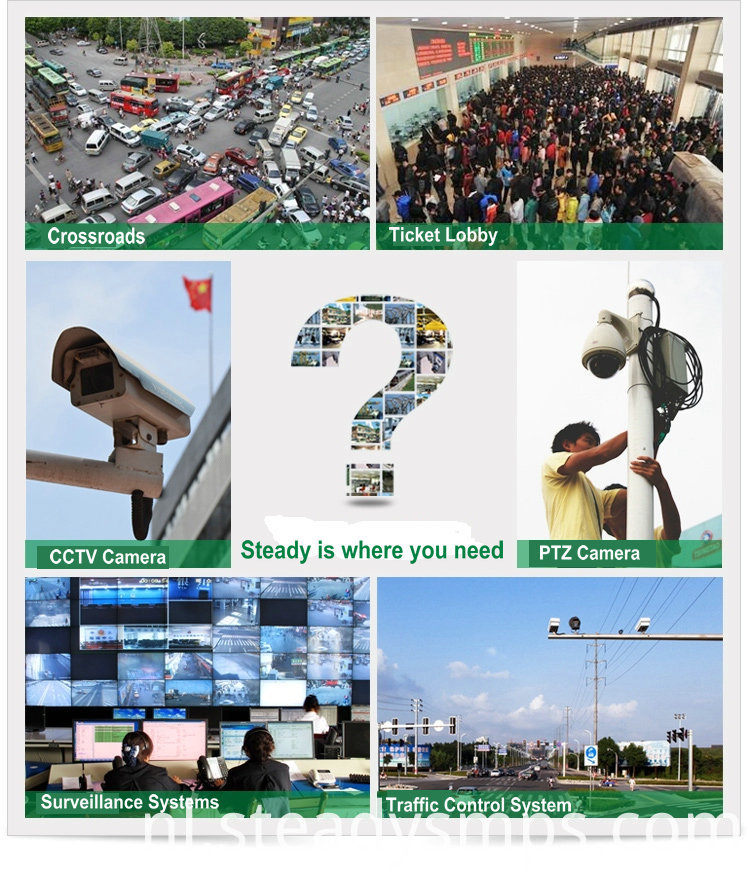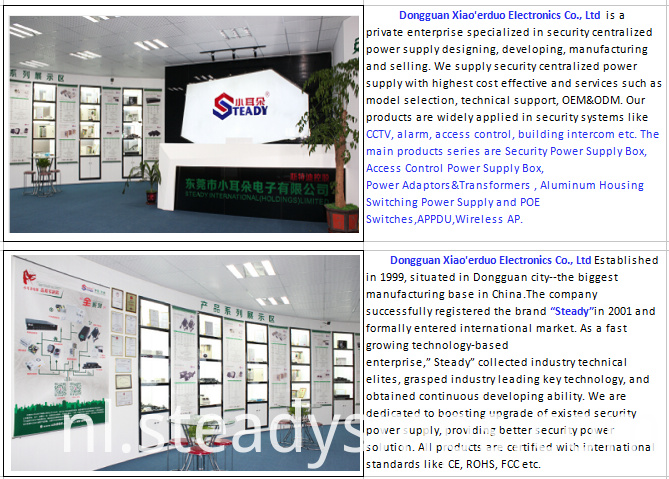 1. productieproces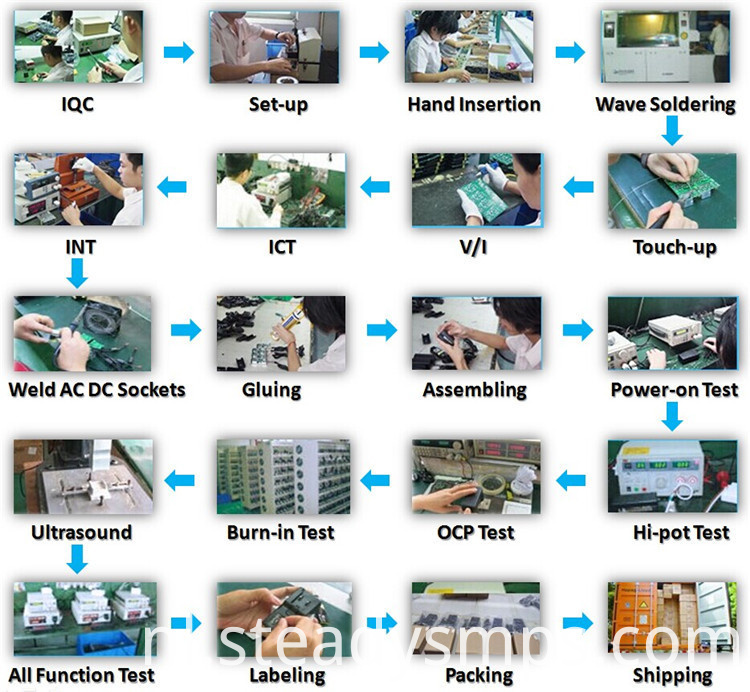 2. Tentoonstelling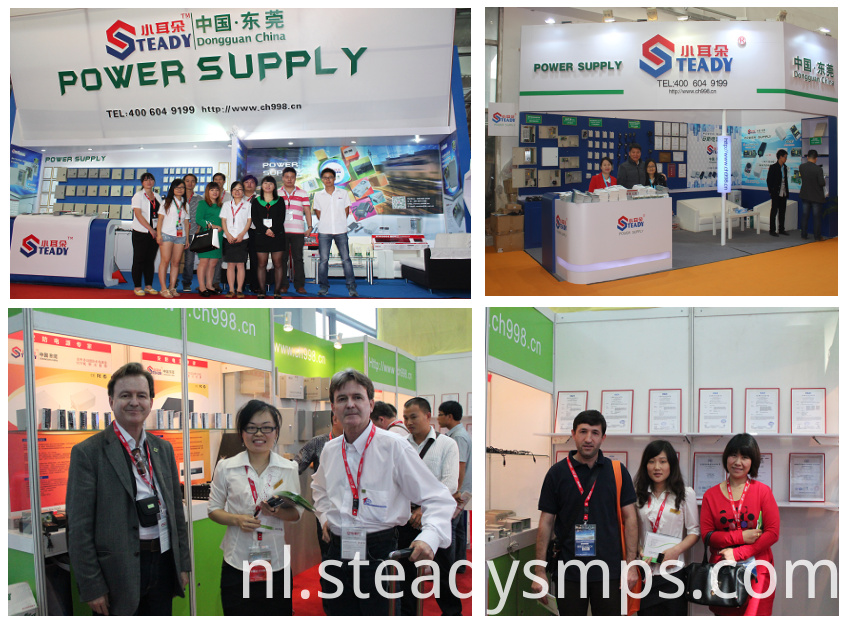 3.Certification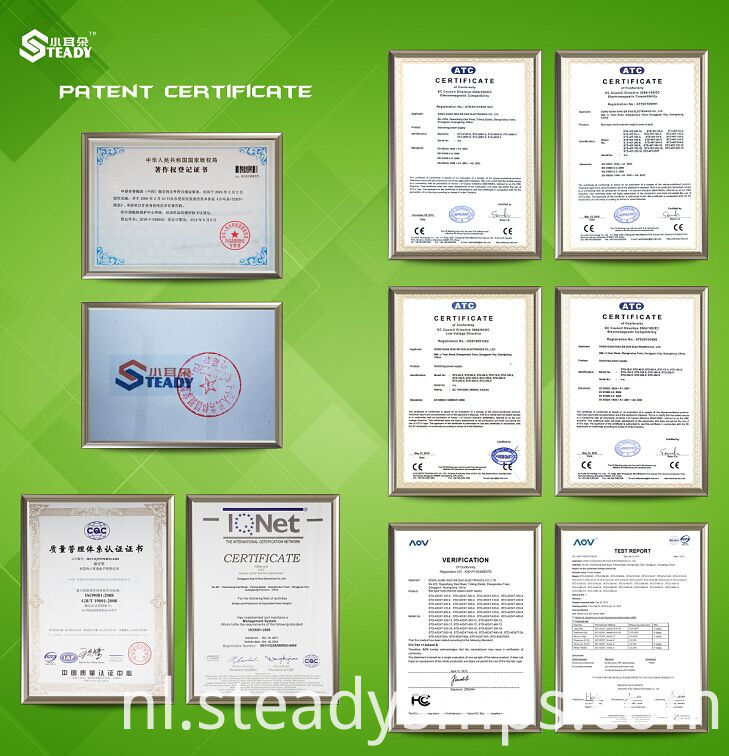 4. Verpakking en verzending
Product Categorie : Boxed Power Supply > Boxed Power Supply 24VAC